The Burn Box at the Rialto is now open from 5pm to close every Thursday, Friday and Saturday*, as well as on show nights – NO TICKET REQUIRED!
NEW SUMMER HAPPY HOUR FROM 5-7 PM ... NOW WITH FULL LIQUOR
We're switching things up with a new summer happy hour featuring $2 PBRs and Montucky Coldsnacks, $4 Drafts Beers, $4 House Wines, and $1 off all Well Drinks from 5-7 PM on Thursday, Fridays, Saturdays, and all show nights. Enjoy Bozeman's best happy hour view at the only second-story bar overlooking Main Street. And just a warning – while you may come for the happy hour deals you may also be tempted to stay as the night turns into karaoke, live music, open mic comedy, or whatever else we have up our sleeves.
*Private Event closures may apply. Stay up to date by following our Burn Box calendar on Facebook.
Special Happenings at the Burn Box
JULY
Saturday, July 20
Cadence
Doors: 5:00 pm / Show: 8:00 pm
From the ashes of Sessions at Colonel Blacks, the Rialto is proud to present Bozeman's newest monthly house party: Cadence! Local resident DJs Forrest (Opioid) and Chris Sage will be manning the 1's and 2's at the Burn Box once a month to bring your ears (and feet) the finest selections of new house, disco, funk, techno, remixes of classics, and beyond.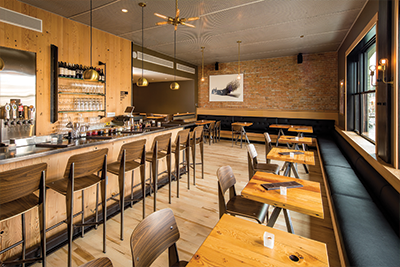 Sunday, July 21
Burn Box Brunch
10:00 am - 2:00 pm
Join us for a brunch event that will shape all Burn Box brunches of the future! Chef Walker is whipping up some ridiculous brunch fare, including Bison and Bacon Hash, Chicken Fried Elk, a Tomato Benny, and Stuffed French Toast. The first 40 people in the door get a free mimosa or red beer and we'll have bottomless mimosas and a bloody mary bar to keep the party going.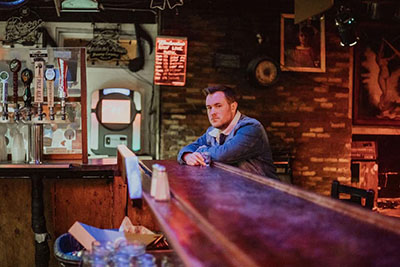 Thursday, July 25
Burn Box Sessions with Dane Thompsen
Doors: 5:00 pm / Show: 8:00 pm
Somewhere between Josh Ritter, Justin Townes Earle, and Ryan Bingham, there's Dane Andrew Thompsen. Since moving to Bozeman, Montana in 2012, Dane has been honing his brand of lyric-driven Americana in dive bars and coffee shops across the town. Dane's first studio album is expected to be complete by fall 2019.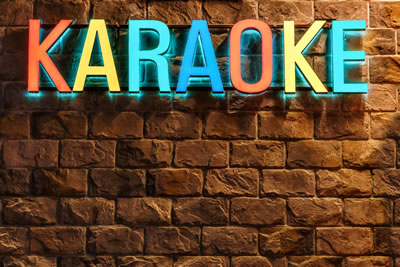 Friday, July 26
Karaoke
Doors: 5:00 pm / Show: 9:00 pm
Head up to the Burn Box at the Rialto for a night of sing-a-longs. We'll be pumping up the jams all night long. Come grab a few drinks and get your karaoke on to your favorite tracks!
AUGUST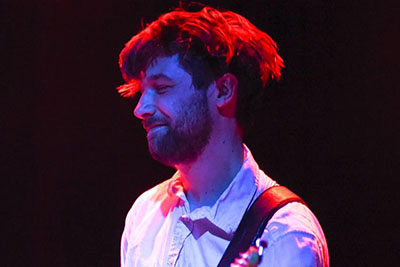 Thursday, August 1
Burn Box Sessions with Connor Smith
Doors: 5:00 pm / Show: 8:00 pm
Join us for a night of music in the Burn Box with Connor Smith.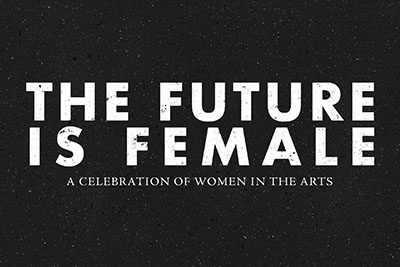 Saturday, August 3
The Future is Female: A Celebration of Women in the Arts
Bike Ride: 4:00 pm / Doors: 5:00 pm / Show: 6:00 pm
The event begins with a TFW (Trans/Femmes/Women) bike ride hosted by Alter Cycles at 4pm in front of the Rialto followed by A Bring Your Own Art show at 6pm open to all TFW in the Light Box Gallery. Comedy by local and regional comedians B. Bowman, Charley Macorn, Danielle Rovira, and Sarah Aswell will have us laughing out loud, followed by a collaborative performance from local songwriting favorites Foxy Blues, Cole Thorne, and Jessica Joyce.